ADA Compliance
In an effort to provide the highest level of service to our customers, Citizens National Bank is in the process of updating this website to conform to the web content accessibility guidelines as set forth by the World Wide Web Consortium, which can be found at 
http://www.w3.org/WAI/intro/wcag.php
.  Once complete, this website will be navigable and viewable by non-graphical, text-only browsers and comply with the Americans with Disabilities Act.
While there may be external links to other websites located on our site, these links are for informational purposes only and Citizens National Bank is not responsible for ensuring that such external websites are compliant with the Americans with Disabilities Act.
As we continue to improve accessibility to our online services, meeting the banking and financial services needs of all our customers is important to us.  We are committed to providing an accessible and barrier-free environment within our Bank and over the phone.  We offer a variety of Auxilliary Aids and Services at no extra charge to our customers with disabilities so they can conduct their banking business.  These services include:
Reader services - Our personal bankers are happy to read and explain appropriate materials to customers who want help opening products/services or conducting financial transactions.  Stop by or call us at 218-732-3393 or toll free at 1-800-362-6308 for an appointment.
Information reformatting - We can provide bank documents, including monthly statements, in alternative formats such as large print or data CD.  Stop by or call us at 218-732-3393 or toll free at 1-800-362-6308 to learn more about our information-reformatting services.
Talking Automatic Teller Machines (ATMs) - All Citizens National Bank ATMs are Talking ATMs, where customers can use standard headphones (1/8-inch jack) for audible access to financial services.  Our ATMS are located in the bank lobby and drive-through, Hugo's and CHI St. Joseph's Hospital.
Site checks - We offer our customers business-size checks with large type and raised lines for easy reading and check writing.  Site checks are available in duplicate style;  you can order them like any other checks for your account(s).  For your convenience, a special register is automatically included at no charge in all orders.
Written notes - Our personal bankers can provide written communications for any customer who needs assistance.
Operator Relay Service and Teletypewriter (TTY/TDD) - If you'd like to contact us using Operator Relay services or Teletypewriter (TTY/TDD) machines, choose the "Discover CNB" tab at the top of the page and "Contact Us" to find the appropriate phone numbers.
Interpreter - Upon request, we are happy to set up an appointment with a qualified interpreter to visit with you at our Bank.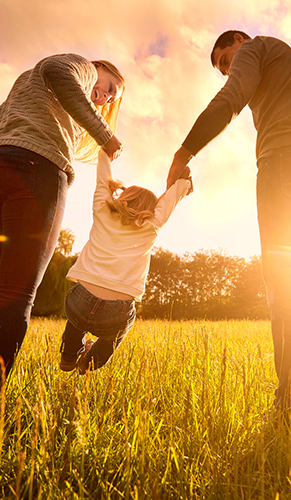 Personal Checking
Open an account to begin enjoying the benefits that families have come to love.